Photographs can evoke intense feelings of emotion or nostalgia and in a roundabout way become a means of expressing ourselves as human beings. I learned the power of the Internet as an artist by using this online community to share art with people all over the world, people that we can't meet face to face and to get inspiration and inspire one another.
My Cheap Camera, curated and founded by
Chris Oquindo
, is an online journal that showcases images from around the world proving that the photographer is far more important than the camera. The goal is to bring together a collection of amazing photographers from around the world and present their work created while dreaming of compositions, playing with light and tackling the shadows.
MCC strives to showcase photographers who add layers of meaning to capture feelings. Their images are a happiness measurement, they give us pleasure, rekindle a memory, or trigger other emotions of their own. Our aim is to showcase these talented artists without too many frills, who work with the notions of play, honesty and craftsmanship.
MAKE A PINHOLE CAMERA
​download, print and build your own pinhole camera.
What is a pinhole camera? How does it work? A pinhole camera uses a very small hole to create a lens for the light to enter and expose the film.

​Made entirely of paper and can be printed at your computer. The resulting images are full of all the lo-fi character and warmth that are lost on today's digital cameras. Want to give it a try? It's simple. Print it out, construct it, buy some cheap film and point that pinhole at something beautiful. Voila, you've got yourself some lovely photos and a brand new hobby.
Powered by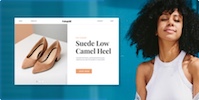 Create your own unique website with customizable templates.